As unemployment rises in the U.S. and globally, people are looking for alternatives to make quick money. Day trading is an option. However, there's high risk and a low success rate in this type of trading. Let's see how to pick good day trade bets and what the top stocks are right now.
How to pick the best stocks for day trading
Not all stocks are good for intra-day trading. So, which stocks make good intra-day trades? Liquidity is one of the most critical aspects when deciding which stocks to day trade. Liquidity is the degree to which a security can be bought or sold without impacting its price. A highly liquid stock will give day traders an opportunity to buy and sell large quantities of a security.
Volatility is another important consideration for choosing good day trade stocks. Since day traders tend to profit from movements in price, the security must have medium to high volatility. A stable and low volatility stock could be a good long-term investment but it doesn't offer much for day traders.
Correlation is another factor that day traders should look for in their trades. Ideally, day traders should look for stocks that have a high correlation to the broader sector and the index. A high correlation makes stock movements slightly more predictable and reliable. While highly risk-tolerant day traders might choose to engage in contrarian trades, it's usually beneficial to choose stocks that move with the trend.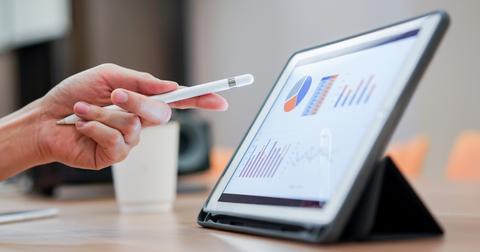 Investors need to do independent research and analysis. Technical analysis and support and resistance levels can be a cue for making entry or exit decisions.
Having listed all of the factors to keep in mind while day trading, it's important to note that choosing stocks for day trading depends on your personal goals and risk preference.
Best day trading stocks
One of the simple screens you can follow in choosing the best day trading stocks is high volume and sufficient volatility. You can also look at the average true range of a stock, which is basically a technical indicator that measures market volatility. It's based on a 14-day moving average of the price movements. A large range indicates high volatility and vice versa. Based on volume, volatility, and high beta criteria, the stocks that spring up from the major U.S. indices are Tesla, Netflix, AMD, Twilio, and Zoom.
Tesla's recent volatility and high volume have created unique opportunities for day traders, both betting against and for the company.
The COVID-19 pandemic has helped Netflix. While the volume for the stock remains high, releasing different content keeps the stock volatile, which makes it a good bet for day traders.
Advanced Micro Devices is a relatively stable company. However, it still has a high volume with decent volatility.
Twilio stock also fits the bill for a good day trade stock. It gives traders a lot of volatility with the continuous news flow.
The COVID-19 pandemic provided the perfect storm for Zoom stock. Despite a tremendous gain in the stock's price in 2020, it provides enough day-to-day volatility for day traders to make it an ideal candidate for intra-day trading.
In addition to the above-listed stocks, there are a number of stocks that fit the bill for perfect day trading candidates. A good day trading stock could vary from one day trader to another based on their risk appetite, time availability, and goals.