In lieu of a physical event which would usually be held in New York, Samsung hosted a virtual Galaxy UNPACKED 2020. And while this may have been something of a compromise, the reveals were anything but. Officially unveiling the Samsung Galaxy Note S20 Ultra – the key phrase here being "officially" – one thing quickly became very clear: the world was looking at the ultimate work hard/play hard device.
Specs
Samsung Galaxy Note S20 Ultra
Display
6.9-inch edge Quad HD+ Dynamic AMOLED 2X (496ppi)
Infinity-O Display (3088×1440)
HDR10+ certified
120Hz refresh rate
Camera
Ultra-Wide 12MP/Wide-Angle 108MP/Telephoto 12MP/Selfie 10MP
Space Zoom
Optic Zoom 5X, Super Resolution Zoom 50x
8K Video Recording
Memory
8GB/12GB RAM
128GB/256GB/512GB internal storage + MicroSD Slot (up to 1TB)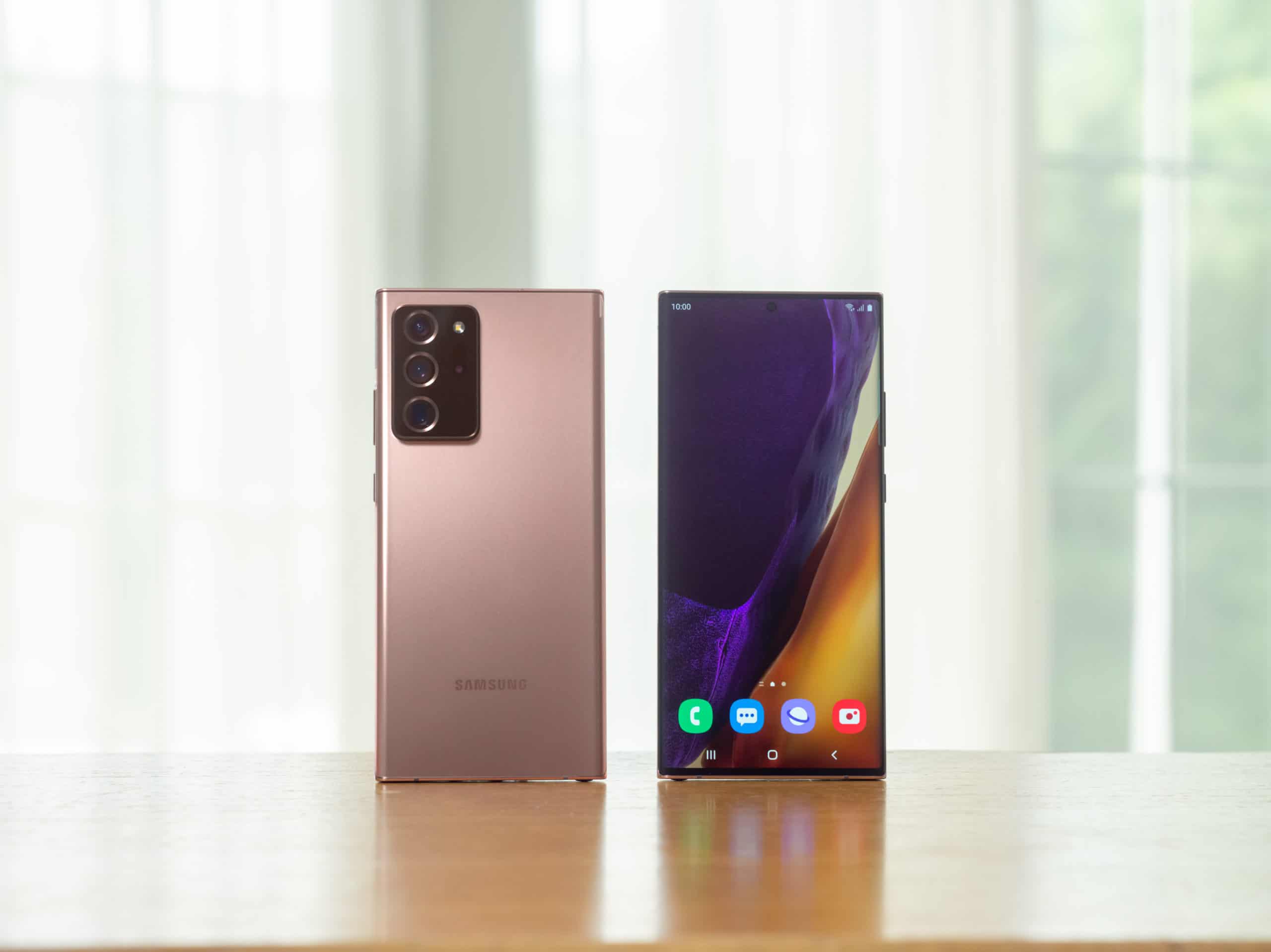 Processor
7mm 64-bit Octa-Core Processor
3.0GHz (Maximum Clock Speed) + 2.4GHz + 1.8GHz
Battery
4,500 mAH – smart optimised, over 50% charge in 30 minutes
Network
5G/LTE (Single SIM/Dual Sim)
Charging
Improved wireless charging speeds, Fast Wireless Charging 2.0 Wireless PowerShare
Authentication
Pattern, PIN, password, fingerprint, face recognition
Dimension
164.8 x 77.2 x 8.1mm, 208g
[S-Pen] 5.8 × 4.35 × 105.08mm, 3.04g
"How do we produce innovations that truly matter?"
says Dr. TM Roh, Samsung President & Head of Mobile Communications Business. A valid question in an age where ceilings are constantly introduced – and shattered almost immediately right after.
Here's how they managed to pull it off.
The work hard…
The Galaxy Note S20 Ultra has been described as a "productivity powerhouse", and we're inclined to agree. Bringing a whole lot of technical grunt and battery life to the table – though just a touch below the top-end S20 Ultra – all the hustlers on-the-go out there will have virtually no issue getting the job done. Essentially, it's a promise that you'll accomplish far more anytime and anywhere.
The interconnected ecosystem streamlines the process of capturing, editing, and sharing ideas across multiple devices – phone, tablet, PC, and so forth. Syncing your notes and documents have never been easier. Those who prefer to handwrite will no longer have to worry about illegible handwriting with an intuitive AI – not to mention the advanced S-Pen with unrivalled precision, responsiveness, and latency. There's even a deadly accurate dictation feature so you can quite literally translate open thought to text without even having to bother with touching a device.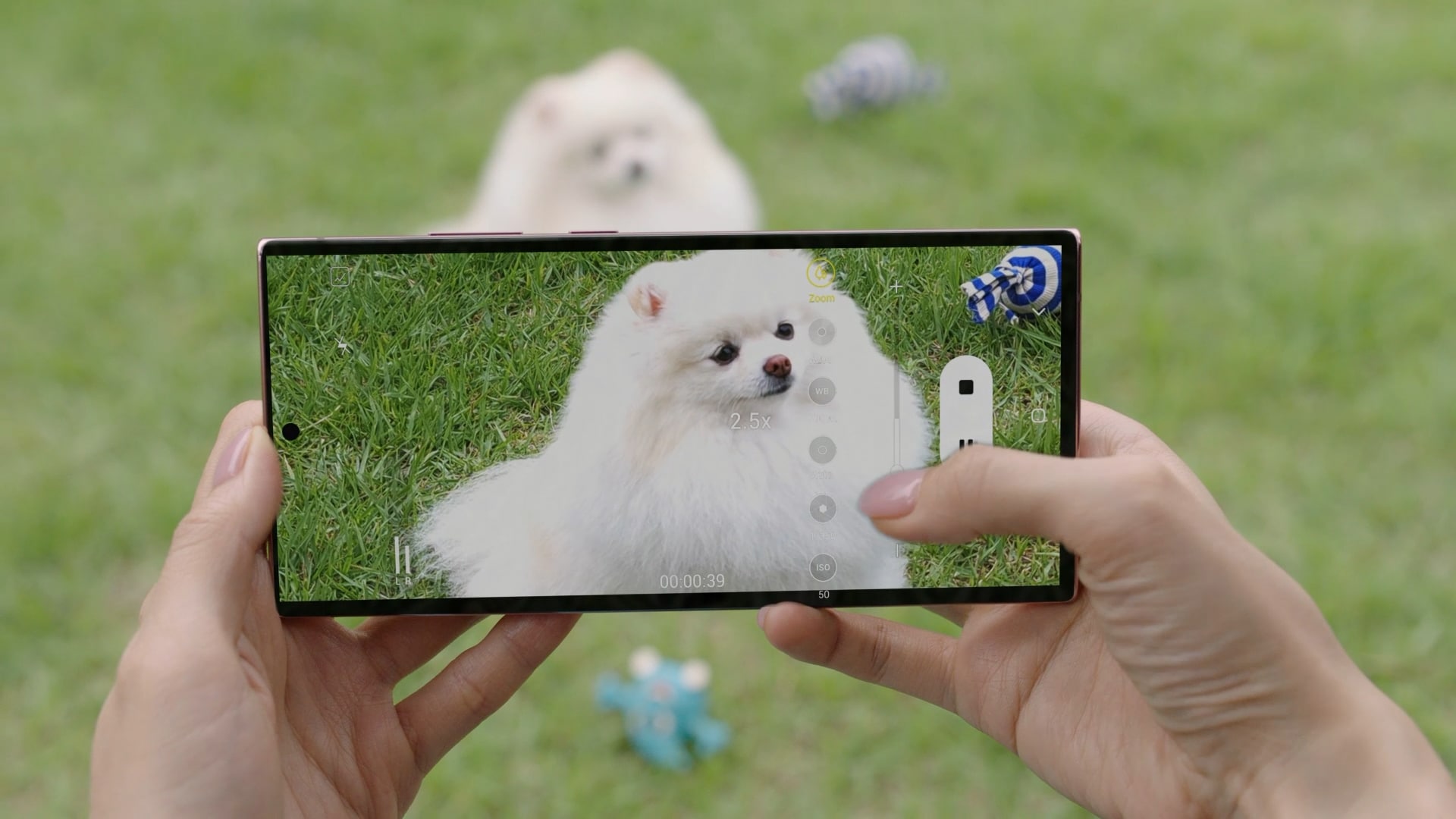 If your occupation resembles anything like mine, then you'll be pleased to hear that the camera has received a tidy little upgrade. Borrowing some tech from the S20 Ultra – though again, just a touch below in terms of specs – professional creatives and otherwise can look forward to intelligently shooting still images at resolutions up to 108MP, as well as 8K video at a cinematic 21:9 ratio + 24 fps. As for the matter of slow-mo, you'll also be able to shoot at up to 120 fps in full HD.
… the play hard
Although it technically encompasses the phone in its entirety, the pleasure derived from it alone justifies the "play hard" categorisation – the screen. The Samsung Galaxy Note S20 Ultra places an extremely vivid and extremely bright Dynamic AMOLED 2X display which almost renders the device borderless; complete with an impressive 120Hz refresh rate delivering "buttery smooth visuals" on what is apparently Samsung's best screen yet. Naturally, this means an incredible viewing experience as well as an incredible gaming experience.
"Samsung isn't about a walled garden, we encourage collaboration with our partners – Google, Microsoft, Spotify and Netflix – to create meaningful and seamless experience that give our customers the power to work and to play," says Garry McGregor, Samsung Australia Vice President of Mobile Division.
Samsung has partnered with Microsoft in order to offer one of the greatest mobile gaming experience available on the market. This collaboration has entailed everything from engineering to ensure the Note S20 Ultra can actually handle whatever marathons of carnage you throw at it, as well as compatibility with Xbox games via Game Pass. And just in case you forgot, not to worry… processing power, battery life, and refresh rate really won't be an issue here.
Finally, the Galaxy Note S20 will leverage Samsung DeX to enable you to wirelessly (and seamlessly) connect with all manners of Smart TVs, as well as manage multiple screens simultaneously.
The Samsung Galaxy Note S20 Ultra will start from $1,849 RRP (256GB, no 5G), working its way up to $1,999 RRP (256GB, with 5G), all the way up to $2,199 (512GB, with 5G). You can pre-order one starting today.
**For a limited time only, purchases come with the all-new Buds Live valued at $319. Offer ends 20th of August 2020.
Find out more over at samsung.com.